Started as a fundraiser by The Salvation Army in Chicago during the Great Depression, National Doughnut Day honors our military veterans and commemorates the work of The Salvation Army volunteers who used the tasty confection to comfort American soldiers in France and Germany during World War I.
These female volunteers, earning the nickname "Doughnut Lassies" and "Doughtnut Girls," fried the doughnuts in soldiers' helmets, and served countless treats to grateful troops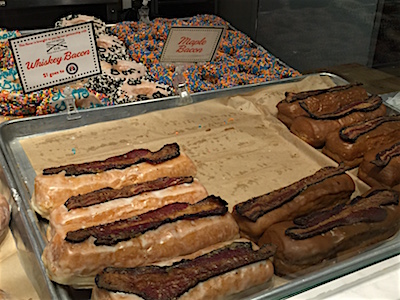 I always forget The Salvation Army started National Donut Day. I'm torn in my celebration, though, because for quite a while I've been doing this slow-carb diet inspired by Tim Ferriss in "The Four Hour Body," feeling pretty good, and Saturday is my cheat day, not Friday. Giant, fried pieces of dough are nowhere included on this way of eating, but an exception might have to be made in honor of the troops!